--
Back To Lightning Files Menu
--
Listed below are the the bits and pieces of Lightning Memorabilia that I have collected over the years from various sources. If you require further details of what they are then please get in contact and I will try and help as best I can.
First Day Covers
19Sqn 25th Anniversary of NATO (flown)
60th Ani of 5Sqn 1973 (flown)
25th Ani of the Lightning (flown)
RAF Binbrook open day 1987 (flown)
Patches/Badges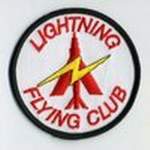 Lightning Flying Club
RAF Lightning 1960-1987 F1-F6
Lightning Strikes Twice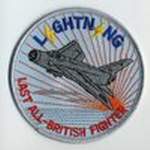 Lightning Last all British Fighter
5 Sqn Lightnings Last of the Few

The Last of the Sportscars
Stuart Black Fine Art Prints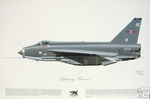 Lightning Reunion - XR724/AE - Signed Stuart Black

King Cobra - XN778/A - 19 sqn - 357/1000 Signed Stuart Black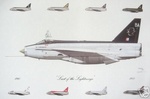 Last of the Lightnings - XS903/BA 11 Sqn - Signed by Jake Jarron OC 11 Sqn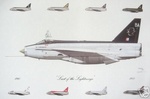 Last of the Lightnings - XS903/BA 11 Sqn - Signed by Roland Beamont and Jimmy Dell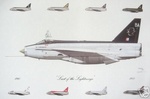 Last of the Lightnings - XS903/BA 11 Sqn - Signed by Flt lt Carter and Stuart Black

Black Leader - XM992/Z - 111Sqn Signed by Sqn Ldr George Black AFC OC 111Sqn
Lightning Classics Collection 6 prints all numbered 540/1000 limited edition Signed Stuart Black
Books, Publications and Magazines
Royal Air Force Flying Review 1956 Flying the P1 (Wing Co Beamont)
Royal Air Force Flying Review, October 1961 Lightning Cutaway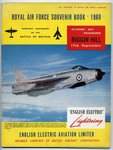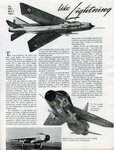 Royal Air Force Sounvenir Book 1960, At Home Day Biggen Hill 17th September
Flight, 6 March 1959 Advert for Lightning (XA847 pictured)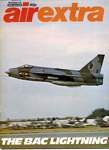 Air Extra No14 The BAC Lightning (2 Copies)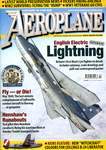 Aeroplane July2005 English Electric Lightning Database
RAF Binbrook Open Day '87 Program
Profile Publications, The English Electric P1 & Lightning (approx 1966)

AirDisplay 1987, Last Lightning Show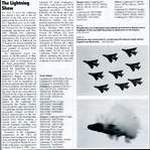 Aircraft Illustrated Nov 87, Last Lightning Show Report pg605

Aircraft Illustrated Jan 88, Lightning Lament pg25
Flypast April 87, Lightnings Last Stand pg7

Aircraft Illustrated June87, Accident Report XR772 and XS921 pg288
Aircraft Illustrated Feb88, Lightning Farewell pg78
AirForces Monthly Sept88 Absolute End of The Lightning pg30

Aircraft Illustrated July88, Lightning Reflex
Last of the Lightnings, Ian Black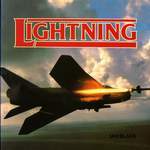 Lightning, Ian Black
English Electric Lightning Volume 1 Birth of a Legend, Stewart A Scott

English Electric Lightning Volume 2 The Lightning Force, Stewart A Scott
Lightning F Mk.3 and F Mk6 Aircraft General orders and Modifications
Flight, 12 October 1961 The Chequered Years
Lightning F mk2 Air Publication
XP749 Lightning F3 Servicing Records
AirCraft Illustrated Oct88, 11Sqn pg519
Air Pictorial 87, RAF Today Various images
Aircraft Checklist Familes Day Binbrook yr ?
Aircraft Illustrated June 1988, Images pg333
Card Board Cut out Model Lightning P1.B
Squadron Prints
Lightning F6 XS899/AA - 5 sqn - Signed by all 5 Sqn Pilots 1986 approx OC Mike Streton
Lightning F6 XS899/AA - 5 sqn - LAST LAST Lightning show 22nd August 1987 52 of 200 signed by WingCo Andy Williams
Lightning F3 XP700/A - 74 Sqn
Corgi DieCast Lightning Models
12 Lightning Models I have so far purchased currently missing the newer F6 models